What is a cloud?
"Clouds are condensation products of water vapor suspended in the atmosphere, visible in the sky from the surface of the earth." Do servers fly in the atmosphere?
In fact, cloud computing is a data processing technology in which software is presented to the user as an Internet service accessible from a browser.
The user has access to his data and programs, but cannot manage servers and networks directly. The cloud is the part of the Internet that hides some of the technical details, like how the gb network works.
Where Does the Cloud Live?
There are several ideas at the heart of cloud computing.
The first is accessibility via the Internet. Typically, the cloud behaves like a regular server.
Second is virtualization. With virtualization, users can get as many resources as they need as long as they can pay for them. What is needed for this, users do not know. Virtual machines can run on thousands of servers located around the world.
Thirdly, cloud computing is a service, or a set of services, that users use without having the slightest idea of ​​what is inside. Regular users cannot break the cloud to see how it works.
The fourth point is simplicity and standardization. To work with cloud services, users do not need to learn new programming languages, the syntax of configuration files. Everything the cloud has to offer is accessible through a simple web interface.
Why do you need a cloud?
For a fee, users get access to the most reliable infrastructure with the performance they need. The cloud provider guarantees that cloud services will be available almost always, maybe the downtime will be no more than a couple of minutes or an hour per year.
In addition, users have virtually unlimited scalability. They do not need to buy new servers, install programs on them, and network them, and then monitor their status. If users have their own servers, there is a risk that in case of short-term loads the service will be unavailable for several hours. In the cloud, additional resources are available on demand and instantly.
Who lives in the cloud?
Service options for users are very different. Everything related to cloud computing is usually called aaS. It stands for simply – "as a Service", that is, "as a service", or "in the form of a service."
All Internet users, for example, use mail through a web browser. Thus, these users are dealing with a SaaS service (software as a service. But not all users can say that they have heard about IaaS. Meanwhile, it is IaaS that is by far the most popular and rapidly growing cloud computing service.
Why is this service so popular? And what's behind the term IaaS?
IaaS stands for Infrastructure as a Service, that is, infrastructure as a service. The main idea of ​​this service is to provide the customer with everything necessary to build his IT infrastructure for rent, and everything will be located not on the client's territory, but in the data center of the provider of this service. The client does not need to buy and install powerful servers, network equipment and programs, and then monitor and manage all this equipment.
Why do you need an IaaS service if you have your own infrastructure?
Previously, people lived without much amenities. If a person needed water, he would take a bucket and pour water from the well. If it was cold, he chopped wood and stoked the stove with it.
And then came the division of labor. The man stopped doing everything himself. And now there is running water and steam heating. People don't know how it happens, they just pay the bills.
A cloud provider provides IT infrastructure in the same way that a housing office provides water or heating services. And people just pay the bills.
All issues of selection, purchase, installation, configuration and management are undertaken by the cloud provider. What will the client do?
The client will retain such functions as:
Setting up business applications;
Completion of business applications, taking into account the specifics of the business;
Interaction with an Internet provider and cloud provider;
Quality control of the cloud provider.
You can take out such components to the cloud as:
Operating Systems
Database
Servers
Data storage systems
Uninterruptible power supplies for servers, server cooling.
From a business point of view, using the IaaS service will provide the following benefits:
Substantial cost savings. The use of the IaaS service eliminates the costs of purchasing, installing, configuring equipment, maintaining it in a working condition.
High scalability. At any given time, the client can ask for more resources – to add more cores, more memory to the processors, more disk space or more bandwidth to access the Internet.
Accessibility and mobility. Services deployed in IaaS are available wherever Internet access is available.
Isn't that dangerous?
The use of cloud technology carries with it some threats. For example, a poorly designed cloud migration project can lead to business downtime. In addition, if problems arise, you can lose data – all or part of it. You can get unhealthy services and spend a lot more money than you expected. And the provider itself can suddenly take and dissolve in the atmosphere. To get rid of all these threats you can try vps servers.
Therefore, when choosing a cloud provider, you must carefully check the capabilities of the future cloud provider:
Cloud provider data center certification;
The provider has experience in migrating clients to the cloud;
Use of special programs for migration to the cloud;
Development of a cloud infrastructure project and a migration plan.
Modern companies providing IaaS services can be classified into the following main profiles:
Dedicated Cloud Providers
These are companies whose main activity is related to the provision of cloud services. As a rule, such companies have their own equipment located in one or more rented or built data centers.
Data centers
With the growth of the market for IaaS services, more and more commercial data centers are beginning to provide virtual infrastructure rental services as an addition to equipment placement services. Data centers start to provide IaaS services on their own or enter into partnership agreements with cloud providers.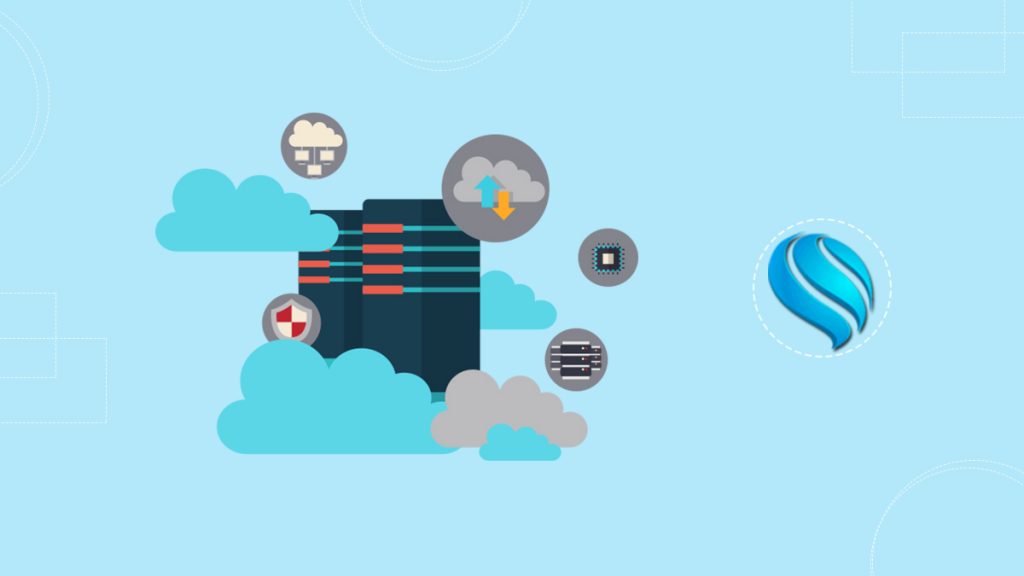 Large system integrators
For these systems integrators, the provision of IaaS services is one of many activities.
Internet providers
A good channel to the cloud is one of the main conditions for stable work with virtual infrastructure hosted in the cloud. Therefore, many ISPs are starting to provide IaaS services.
The most reliable IaaS services are from companies that specialize in providing cloud data. At the same time, it is good if such a provider is also engaged in other areas of activity, such as the sale and supply of equipment and software, software development, etc.
To make sure the IaaS provider is reliable, you need to check the following components:
Playground
The base layer that determines the availability of IaaS is the site that hosts the IaaS platform. The easiest way to check the site is to check if the data center has certificates confirmed by the international organization Uptime Institute.
Tier III Certification of Constructed Facility
Tier III Certification of Design Documents.
Confirmed UTI certificates can be viewed on the official website of the Uptime Institute .
Equipment
The reliability of an IaaS platform largely depends on what equipment is used to build it. When checking reliability, check the following:
Equipment from leading manufacturers (CISCO UCS, DELL, Hewlett-Packard servers). For storage systems, the most suitable hardware for building cloud environments are NetApp and EMC.
Equipment models must be up to date. The use of older equipment by a provider affects reliability and performance.
Duplication, redundancy, and no single point of failure. The equipment must be duplicated:
Servers must have redundant power supplies and cooling
The number of servers must provide the necessary power reserve in case of surges in the consumption of computing resources
The data storage system must be duplicated or have two independent controllers
All network equipment must be duplicated
Failure of any one piece of equipment should not affect the performance of the complex as a whole.
Hypervisor
The most reliable and common hypervisors among cloud providers are:
Leading IaaS by a provider of leading virtualization solutions improves the reliability and security of the cloud.
Support Service
Support is the face of any cloud provider. To support a full-fledged enterprise IaaS, it must meet the following minimum requirements:
24/7 availability 24 hours a day, 7 days a week, 365 days a year
Acceptance of applications through various channels: e-mail, by phone, via a web form
Monitoring and adherence to such metrics as response time to a request, maximum time for solving a typical request, maximum time for resolving an incident
Notification of routine maintenance, incidents and their resolution
Accompanying Services
Usually, following the use of virtual infrastructure, customers have a need for the following additional services:
Rent of software licenses
Backup to a remote site;
Connection of VPN channels for communication;
Protection against DDOS attacks;
Backup to another site;
Monitoring the health of client applications;
Rent of physical equipment;
Administration of virtual servers.
IaaS offers businesses a tool to optimize and reduce costs. It also helps the company to develop. After all, it is much easier to launch a new project that requires large computing power in the cloud, rather than spending money on creating your own data center and maintaining it.